The Best Roofing Contractors in South Windsor, CT for More Than 20 Years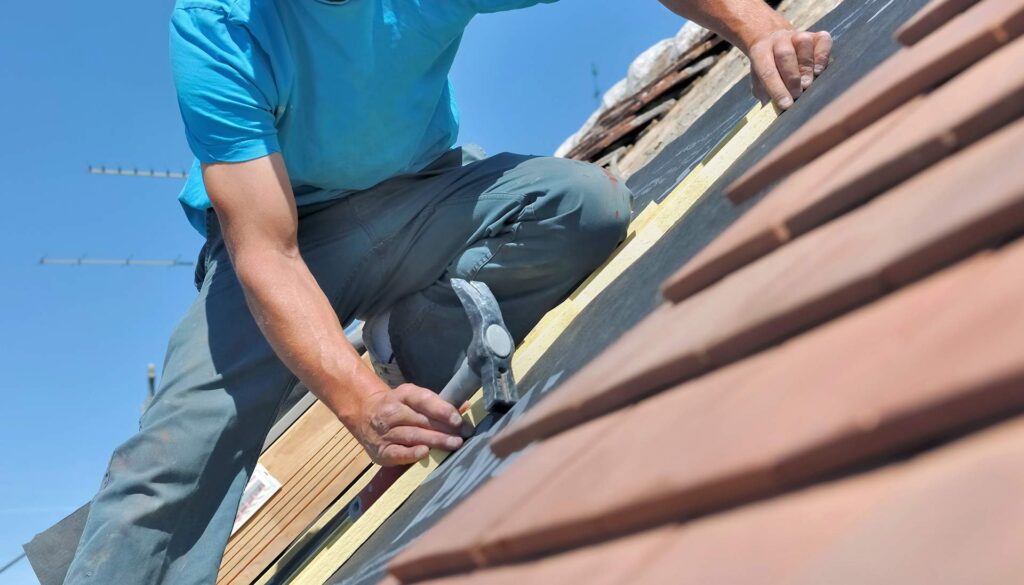 The South Windsor Roofing Pros is the leading provider of roofing services in the town of South Windsor. We are experts in everything roofing, specializing in residential and commercial roofing in South Windsor, CT. You can depend on us for top-quality roofing services that are affordable and reliable. We continue to put superior roofing workmanship above all else for years, and we haven't stopped ever since.
Fill out the form below and South Windsor Roofing Pros will get back with you as soon as possible.
The South Windsor Roofing Pros emerged from our love for constructing new houses. Eventually, we branched out to roofing, and we haven't returned. For over 20 years, we've dedicated ourselves to delivering quality roofing services that no other roofing company can provide. And all those years, we've satisfied our clients with the level of work we can do for their roofs.
We initially started with residential roofing, but eventually, we decided to offer commercial roofing services as well. We began fixing leaky roofs of tiny houses, and now we cater to the needs of large commercial buildings with some of the most complex roofing problems. Regardless of how complicated the roof's situation may be, we put our 101% into delivering solutions that work.
We are your go-to roofing company that can cater to all your roofing needs. We hire only seasoned roofers with years of experience to ensure that our services are excellent in every way, shape, and form. We have the insurance and license to give our customers ease of mind, knowing that they're working with a reputable roofing company in South Windsor, CT, who will do everything in their power to ensure their roofs are in good shape.
Residential Roofing in South Windsor, CT
We started as a provider of residential roofing services in South Windsor, CT. Being a family-owned and operated business, we comprehend the importance of a roof to your home. And because of this, we always put our best foot forward and provide quality workmanship at the most competitive and affordable prices. 
Our team of licensed roofers can inspect, repair, and maintain your existing residential roof. If you need a new roof for your new home, we can also do your new roofing system installation with guaranteed satisfaction. 
The following are some of the most typical home roofing issues that our roofers repairs:
Roof leaks

Missing shingles

Open flashings
All of our products and repairs come with a Lifetime Labor Warranty, particularly the following:
Emergency Damage Repairs

Roofing Maintenance

Energy Saving Roof

General Roof Repair

TPO & Roofing Membrane

And more
Want to know more about our Lifetime Warranty? Be sure to contact us so we can provide you with all the information you need.
Commercial Roofing in South Windsor, CT
Aside from homeowners, we also offer roofing services to business owners within the town of South Windsor and neighboring areas. We always use high-quality products so we can accomplish a satisfactory roofing job. And much like our residential roofing services, our commercial roofing also comes with a Lifetime Labor Warranty.
Aside from helping homeowners, we also offer commercial roofing services to the people of West Hartford, CT. Much like residential roofing, we also use many high-quality products to pull off an impressive roofing job. Additionally, our commercial roofing services also come with a Lifetime Labor Warranty to ensure guaranteed satisfaction from our customers.
Our roofing professionals work daily to ensure our commercial and industrial customers get the roof they deserve. We have the skills, manpower, equipment, and resources to accomplish any commercial roofing job, and we do our best to give you a type of roofing system that will endure throughout the years.
We provide the following commercial roofing services in South Windsor, CT:
New Construction of Commercial Buildings

Repairs

Inspections

Emergency Damage Repair

Maintenance
Do you have any inquiries about our products and services for commercial roofing? Please contact us by phone, so we can go over everything you need to know.
We have a team of licensed roofers in South Windsor, CT, who is proud of every roofing project they finish. Their sheer commitment to excellence and dedication to giving our clients the best roofing possible motivates them to accomplish some of the most complex and labor-intensive roofing projects in the town of South Windsor.
Satisfied customers are significant indicators of a roofing company's performance. Here at South Windsor Roofing Pros, we go above and beyond to ensure that none of our clients will be unsatisfied with our workmanship. Entrusting us with your roof is your best decision for your home or business.
Seasoned and Experienced Expert Roofers
Hiring just anyone wouldn't cut it. To ensure top-tier roofing services, we go the extra mile to hire only experienced and licensed roofers in South Windsor, CT. Whatever roofing needs you may have, they can finish it promptly and efficiently.
Taking Care of Roofs for Decades
Are you excited to start on your roofing project? Give us a call so we can give you a free estimate on your roofing job. We also offer a free consultation so you can set proper expectations about the type of roofing that would fit your property best. You can get all of these without any commitment from us – it's free!